Introduction
In this booklet, I will be explaining the creative media industry. I will explain key terms and go into depth about certain factors and features of the creative media industry, in order to provide an understanding how the media as an industry works and flows.
Section 1 – Structure and Ownership
A sector, in terms of media, is an area within the industry. There are a range of different media sectors based in the UK, these are:
TV
Radio
Interactive Media (social media, etc.)
Video Games
Films
Advertising
The Video Gaming Sector
The video gaming sector is just one of the media sectors. It is a constantly growing and exciting sector in the media industry, and provides great examples of how the media industry functions. The market for gaming is constantly increasing.
In the UK, the gaming sector employs around 20,000 people (2015), including developing. In September 2014, there were 1,902 video game companies in the UK. The UK has the sixth largest market in the world for the video gaming industry. Worldwide, the gaming industry employs hundreds of thousands of people, and China alone accounts for one quarter of all global game revenues.
Typical Jobs in the Gaming Industry
Here is a few typical roles in the video games industry, and what they are in charge of:
Animator – responsible for moving visuals and the animated portrayal of figures and features in the game, such as characters and the scene. They are the people who give life to the features of the game and are in charge of behaviour and movement.
Audio Engineer – responsible for creating the soundtrack and audio for the game, including music, sound effects to support the game action (such as gunshots or explosions), character voices and other expressions, spoken instructions, and ambient effects, such as crowd noise, vehicles or rain. They edit and mix it, and this can be as little as one or two people working long hours or a larger department.
Game Programmer – these are the people that are responsible for coding and fixing bugs, and develop customised tools for the game. Programming for a game takes a whole team of people, sometimes for just one part of the game.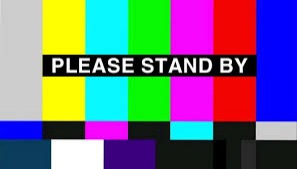 Games Artist – these are the people that design the visual art for a game and are in charge of visual concepts, and storyboards for games. They design characters, scenery, buildings, and so on. They are different from animators because animators are in charge giving life and movement to the features of the game, whereas the games artist designs the actual original concepts.
Product Manager – responsible for the marketing side of gaming, their role is to maximise the amount of profit that could be made and are in charge of advertisement and campaigns for the games.
What challenges does the video gaming industry face?
The video gaming industry is very popular and it's relevance is constantly on the rise, so what challenges does it face?
One of the major challenges facing the gaming industry is demand. The demand for both new and engaging games are high, with over 30 million gamers based in the UK alone. Consumers of the gaming industry are always looking for new and exciting games to play so the gaming industry is constantly on the rise in terms of demand. Players also want games that are original and easy enough to play but also complex enough to not be boring so the gaming market is in high demand and the market is specific and can be quite niche.
Another challenge facing the industry is the split between big gaming companies and smaller ones. The games developing industry is split into two halves – the big major companies, and the smaller indie developing companies. The major companies overtake the smaller ones because of their large popularity so its harder for smaller developers to be heard and gain anything from the games they produce. For example, it would be easier for a consumer to know about the release of a new Halo game than it would be for them to know about a smaller game such as Battleblock Theatre. The Apple App store is constantly on the wait for bigger companies to release games, so they focus on promoting them rather than the smaller indie games. This is a challenge because it means that some games are harder to find for consumers and so therefore the profit made is significantly smaller.
Another challenge is production, development and marketing costs. Although creative game software is more easily accessible nowadays, the cost for making and selling games is increasing which is a challenge for budgeting and smaller companies with big ideas. Game technicalities such as CGI and animation with lots of tools is expensive so finding the money to fund these games is a challenge, so gaming companies need to market well in order to gain revenue to make more games.
What are the prospects for this sector in the future?
The prospects for the future of the gaming sector is estimated to be good. With more and more advancement in technology and relevance in gaming, the revenue and market for gaming should continue to grow rapidly over the next few years. Figures show that globally, the revenue for the gaming industry is said to grow by 4.8% between 2015 and 2020. The global revenue should increase during this time from $71.3 billion in 2015 to $90.1 billion in 2020. With more and more advancement in technology, the prospects for gaming possibilities should grow and more mind-blowing features should become available as the world of technology continues to flourish.
Video gaming is an exciting industry that brings vivid creativity and imagination to life, so the future of the industry is looking good for the enthusiastic audience of gamers.
Private and Public Owned Media
The media industry is a vastly huge part of everyday life, from your local newspaper to big branded, unmissable films. This all costs a huge amount of money – so where does it all come from? Surely a single DVD purchase cannot fund an entire franchise, or TV show?Well, there are two ways that the media industry funds it's content – Public funding, and private funding.
Public funding is where the funding for a media product or service is provided by the public. The money comes from a tax or subscription which allows the consumer to gain access to the service and also funds it. Examples of publicly funded media services are the BBC, Sky, and streaming services such as Netflix. These services are funded by the public so there is no need for advertisement to gain funding, although Sky does use advertisement in addition to fund the service.
Private funding is different to public funding, as it is funded through advertisement only and not the public. Companies pay a service to place an advert between an advert break, or for product placement, or sponsorship. Adverts can be placed throughout a range of media products – for example, in a TV show break, a radio advert break, as a pop up on websites or games, or on social media. Product placement can mean the featuring of a product in a media product, such as a bottle of Coca Cola in a film, TV show, or game. an example of product placement was Lucozade in Tomb Raider. A media product can also be sponsored, for example the 2012 London Olympics were sponsored by companies such as P&G so the Olympics had enough money to be funded and filmed but the company also gained revenue and recognition. Services such as ITV and Channel 4 are privately funded because they include and are funded by these adverts.
The Big Companies
The media as a whole is a huge industry, with bigger and smaller companies. There are large companies that own and operate a massive amount of content throughout the media, and what and how a company owns content can be categorised into sections. So, what are these sections?
One of the types of company that owns a large amount of media is a conglomerate company. Conglomerates are large companies that consist of smaller companies – they are a parent company to multiple smaller ones and operate what goes on in the smaller companies that they own. An example of a conglomerate company is Time Warner – this company is very powerful and rich – they own a huge amount of smaller companies so the overall worth and impact of Time Warner is very high. Time Warner is the parent company to a multitude of smaller famous companies: HBO, Turner Broadcasting System (which owns yet more companies such as Cartoon Network, CNN and NASCAR racing), Warner Bros. Entertainment Inc, (which owns Warner Bros. Picture Group (which owns more smaller film companies such as New Line Cinema), Warner Bros. Television Group, Warner Bros. Home Entertainment Group, Warner Bros. Record Company, DC Comics, and more) and Time. These are just examples of some of the famous brands Time Warner as a conglomerate own – they own more, but these are just a few outstanding examples.
Another type of company is a multinational. This is fairly self explanatory – a multinational corporation is a company that operates their service in one or more country other than the home country. These tend be very powerful companies as they have impact in more than one big area – for example, a very well known multinational media company is Google, which are an American search engine company that is multinational.
Another company type is a merger and a takeover. Both of these types are where two companies combine together to create a newer, bigger company. The goal of this is to increase profit and value. The difference, however, between a merger and a takeover is that a merger is formed with two equally large companies whereas a takeover consists of a larger and a smaller company. For example, a well known media merger is AOL and Time Warner – these are both equally huge companies so they are known as a merger once combined. However, an example of a takeover in terms of media would be Disney Pixar as Pixar was a smaller company than Disney. Now that they are combined, the new company holds more value, it cuts costs, and increases profit.
The last type of big company is cross media ownership. Cross media ownership is when a company owns or is the sister company to media products/services in more than one media sector. This includes film, TV, radio, interactive media, publishing, gaming, and other online entities. An example of a cross media owning company is News Corp, who own media in multiple different sectors such as 20th Century Fox, Classic FM, Harper Collins, The Daily Telegraph, National Geographic and Sky. One example of a cross media ownership case is when the largely successful brand Sky tried to buy the company ITV. Because both of these companies are so big and dominant, the UK government did not allow Sky to buy ITV. This is because if a company becomes too big and owns too much, they will become too powerful and could potentially use this power negatively such as being biased or promoting propaganda. With too much power a big company could easily influence the public and cause harm.
The Rules and the Regulations
In the UK, the government has a strict policy regarding media, specifically about cross-media ownership. There are rules enforced by the government that say that there is a limit to the amount of media a media company may own. Why?
The reason for this is that if a big media company owns too much smaller media, they become too powerful and hold too much influence over the public. The government cannot allow this so rules must be put in place. However, companies are allowed to show bias – for example Fox News are allowed to be biased but if they owned too much they wouldn't be because that means too much power for that one company.
Independent Media
Despite the media industry being depicted as a big, powerful, money eating monster (which it unfortunately is in most cases), there is a fresher, and less industrial side to the media – the independent media.
Independent media is media that is created outside of the control of major corporations such as Time Warner. It is media that is made by smaller, lower budget companies that are not as well known as the larger corporations. Independent media is part of all media sectors, from TV and Film to gaming to radio stations.
What is the independent film industry?
Independent films are films that are created by smaller, independent film companies with a smaller budget for production and promotion, and are distributed by independent film agencies. They are often also a limited release, which means they wont be shown in every cinema, as opposed to a non independent film which would have a wide release and be shown in almost every cinema. Despite indie films not being big budgeted or portrayed as an unmissable blockbuster at the immediate time of their release, they can turn out to be very successful – for example, films such as Pulp Fiction, The Terminator and Donnie Darko were all very successful indie films amongst many others.
New low budget digital technology has changed the world of independent film making for the better. This is because with the invention of new digital tech such as new cameras and film making equipment that are lower budget, smaller companies and new film makers can create and produce their own films without having to invest in large amounts of money (which they may not even have). It makes production far more affordable for new and upcoming film makers, so for example a camera such as the Bolex H16 (which even Steven Speilberg used for some of his early work) is perfect for affordable and non expensive film making.
The BBC
The BBC is the British Broadcasting Corporation which is a British television, radio and online media service that is centered in the UK but is globally well known.
Who's behind the BBC?
It was founded by a man named John Reith and is currently owned by the British government. The main headquarters for the BBC are located in the city of London, and the BBC employs around 35,000 people. It employs higher brow people with good qualifications to fit the standard of the service. The typical people working for the BBC will gain a high salary and they need highly qualified employees to fit their job. Typical roles in the BBC work place are directors, chiefs, editors, executives, advisers, deputy's, and assistants.
So what are the BBC about? What are their values and how do they achieve them?
Because the BBC is a highly looked upon and valued British service, they pride themselves highly on reflecting their morality and ethics in their company. For this, they have a mission statement and a set of values which they try to attain across their service. This mission statement is, 'To enrich people's lives with programmes and services that inform, educate and entertain.' This links in with that they are a Public Broadcasting Service – because the service is paid for by the public, they must show programmes with diversity for different target audiences across the spectrum. In every programme they must provide both entertainment and education so that there is an equal balance available for the public. The type of shows they air reflect this mission statement, such as Planet Earth being more educational than entertaining, and shows such as Doctor Who being more entertainment based than educational. However, both these types of programmes show both these factors but may focus on one more than the other. They also reflect their values and visions through their programme structure – they set it out so the programmes aired are diverse in order and place each programme accordingly.
What notable events happened for the BBC over the past 20 years?
Over the past 20 years, the BBC has had many notable events. It has made many steps forward because of the recent advancement in technology development.
Firstly, their iconic dance programme Strictly Come Dancing which ran from 1949 to 1998 made a return to TV screens in May 2004. This was a huge deal for the BBC because of how popular the show was and how even more popular it became. In addition to this, Doctor Who made a return in early 2005 after being discontinued in 1989.
Then, in July of 2007, BBC iPlayer was launched. This was a huge step for the BBC as it greatly increased their consumer number and allowed so much more access to their service for the public. It allowed people to stream their content across all sectors when they wanted without having to be attentive at the original time of airing, which granted so much more ease and accessibility.
In September of 2007, the BBC opened in Scotland the Pacific Quay which is an all digital centre building which broadcasts all of Scotland's national output such as Reporting Scotland and Sportscene. This was a huge event for the broadcasting of Scottish BBC content.
Then in March 2008, the BBC launched BBC Arabic and BBC Persian which meant that their service stretched over to the Arab and Persian part of the world, which granted them access to the BBC and for the BBC their shortwave radio numbers increased.
In November of 2008, the BBC Red Button feature was launched. The feature allowed for other accesses such as videos on demand, quizzes, weather reports, and more. This allowed for even more interactivity for the public.
Next, in July 2011, marking the 125th anniversary of Wimbledon Tennis Championships, the men and women's coverage of the single finals was available in 3D which was available to watch on BBC HD for anyone who had a 3D TV set.
After this, the London Olympics in 2012 allowed the BBC to conduct it's most successful online event ever, which gained a whopping 55m global browsers to BBC Sport online. This was the first ever properly digital Olympic games.
In October of 2012, BBC iPlayer Radio was launched. This was exactly like the original BBC iPlayer, except this time it gave allowance for the streaming of all BBC radio stations across all digital platforms, and granted portable access anytime to on-demand content, clips, videos and downloads.
In December of 2012, Connected Red Button was launched which granted even more content and is available to anyone with a cable TV. It brought all services from the BBC to one place available on TV, including TV programmes, radio, and online. The connection from all their main services made BBC fair easier to access and conduct which was a huge event for the BBC.
What services do the BBC provide across which sectors? Which ones are the most favoured?
The BBC provides services across several sectors of the media industry – they provide services across the television, online and radio sectors.
In the television sector they provide these services:
– Free to air in the UK:
BBC One
BBC Two
BBC Three (originally TV broadcast, now gone online exclusively)
BBC Four
BBC News
BBC Parliament
CBBC
CBeebies
– International:
-BBC Worldwide
BBC America
BBC Arabic TV
BBC Canada
BBC HD
BBC HD Nordics
BBC Kids
BBC Entertainment
BBc Lifestyle
BBC Knowledge
BBC UKTV
BBC Brit
BBC Earth
BBC First
UKTV
BBC Persian
In the online sector they provide these services:
– BBC Online
BBC Nations – which has separate pages for Wales, Scotland and Northern Ireland
BBC iPlayer, radio and TV
BBC News Online
BBC Sport Online
BBC Weather
BBC 3 – now exclusively online due to the appeal for the younger generation
BBC Bitesize
In the radio sector they provide these services:
BBC Radio 1
BBC Radio 1 Xtra
BBC Radio 2
BBC Radio 3how
BBC Radio 4
BBC Xtra
BBC Radio 5 Live
BBC Radio 5 Live Sports Extra
BBC Music
Local radio
BBC Asian Network
BBC World Service
BBC Radio Scotland
BBC Radio Wales
BBC Radio Cymru
Their most popular of these services are BBC One, BBC Two, BBC Four, BBC News, BBC iPlayer, BBC Radio 1 and CBBC and CBeebies.
How does the BBC have a global reach? What services are streamed outside the UK?
Despite the BBC being a British service paid for by the British public, the BBC provide their service on an international scale. They do this through providing services in other countries so that everyone has access to the BBC on a global scale. Some of the services they provide are BBC America, BBC Canada, BBC Arabic TV, BBC Persian, BBC HD Nordics, BBC Earth, BBC Worldwide, BBC World Service, BBC World News, and BBC Asian Network.
What challenges does the BBC face? 
One major challenge the BBC faces today is the argument over the BBC license fee. The BBC license fee is a tax which every British citizen pays annually, and it is for the access to the BBC services. Regardless of whether or not the citizen uses any BBC services, they still have to pay this fee as a form of tax. The money that comes from this fee goes toward producing and maintaining all BBC services across the spectrum. This includes pre-production, production, maintenance, promotion and all other work that goes into the functions of the BBC. Because the service is paid for by the public, there is no adverts.
This fee has become a challenge prospect because a lot of people are unhappy with that it is an obligatory tax whether or not the person uses it. Some people argue that they would rather not pay it and that the BBC used advertisement as a means of income instead. This raises further issues because as technology develops our generation are finding new ways to avoid adverts, for example on demand streaming and applications such as adblocker. This means that advertisement has become less effective as it is not as viewed which could mean that bringing this newer system in for the BBC would have no effect, because advertisers would not pay for promotion because hardly anyone will see the advert. So, how does the BBC keep itself going? Does it succumb to the method of advertisement and take away an important part of British culture, or does it keep the license fee regardless of dislike?
Lastly – how has the BBC adapted to the new digital world?
The BBC has adapted to the new digital world in a few ways over the last decade or so. For instance, as technology grows so has the services they provide, for example moving online (BBC 3, BBC iPlayer, etc.) has granted them more accessibility so therefore a larger audience. They have also provided educational resources for kids, such as BBC Bitesize, which is favourable as it has helped many many kids through school. They have also upgraded their technology such as equipment – the picture quality improvement for shows such as Planet Earth has been astounding as a comparison from the old to the new. Throughout the years, they have launched many features and invested in many upgrades in order to be adaptable and relevant for the new age of technology.
Conclusion – so hopefully now, the structure of the media industry and how it works makes more sense than before. We've covered all sorts – sectors, video gaming, private and public services, the big companies, indie companies and the world known BBC. The media is a key part to the way society functions and without it the world would be far less vast than it is today.